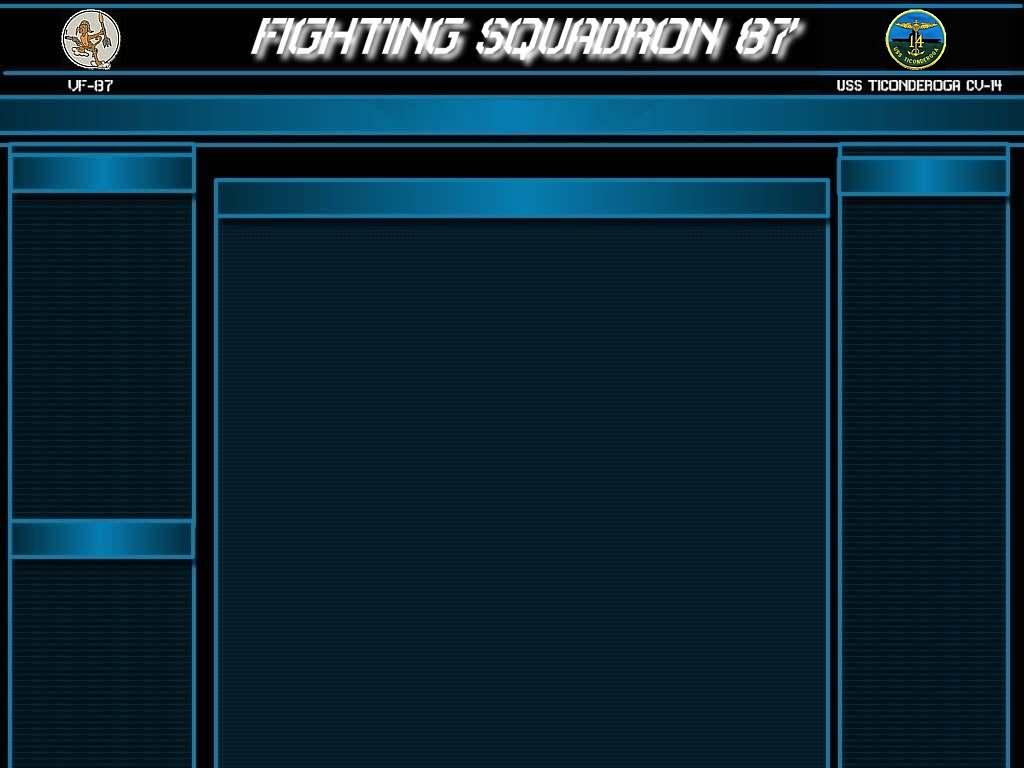 LINKS & NEWS
DFC AWARD

- Ens. Loveland -


Eugene Loveland
AIR MEDAL AWARD
- Ens. Clark -


Robert Clark

Memorial
HISTORY OF FIGHTING SQUADRON EIGHTY SEVEN
From 1 July 1944 to 15 August 1945
TRAINING - Part 2
      OCEANA, During this period, the groups pilot compliment was increased. Deadly attack tactics were worked out whereby a small number of planes could wreak havoc on the enemy. Night flying was scheduled regularly. Emphasis was placved on take-off and rendezvous procedure. Accidents were practically non-existent. VF-87 had made more landings than any other group here previously in a single day.
      Practice in inflating and boarding a rubber life-raft proved invaluable to some in the group at later dates including during combat. Social activities were severly curtailed by an excessive amount of flying time. Our boys eventually managed to find the "O" club at Virginia Beach for occasional visits.. While the USS Randolph Steamed up and down the bay, VF-87 rounded off the rough edges with simulated rocket strafing attacks, numerous field carrier landings and by actual operation with the ship.
      Finally, the time came to leave Oceana. On the 18th of November, all planes landed aboard USS Randolph to stay aboard until shakedown cruise in Trinidad.